The kickoff to the summer season starts Memorial Day weekend which is only a couple weeks away! I've rounded up some fun summer entertaining ideas that go beyond your typical BBQ.  All of these can be tailored to your guests whether the get-together is for kids, coworkers, friends, etc.  I find that the fun can either come from the activities or the food. Enjoy!
1.) Movie night under the stars- I came across this link here from Camille Styles and I just have to do this! They style it for kids but I would totally get together a bunch of girlfriends for wine and movie night while watching one of my all time favorite movies, Troop Beverly Hills!
2. Change up the seating- Instead of serving dinner at a dining table, why not set up a low table or create a backyard picnic. link here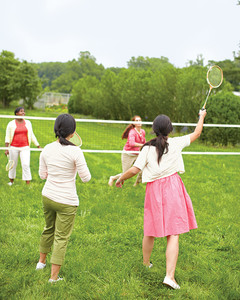 3. Don't overlook the power of lawn games!  I find them to be a great ice breaker and they keep the party going.  They can be tailored to accommodate any guest list. Link here and here.
Make the food fun!
4.) Ever since I saw Chrissy Teigen and John Legend throw a crabtacular  with Chef Roble on Bravo I just fell in love with this idea! It takes away the formality of dining and lets people get a little messy.  Wax paper down the center table, seafood, bibs = summer. To check out clips from the episode with Chrissy and John click here. To try it yourself link here, here and here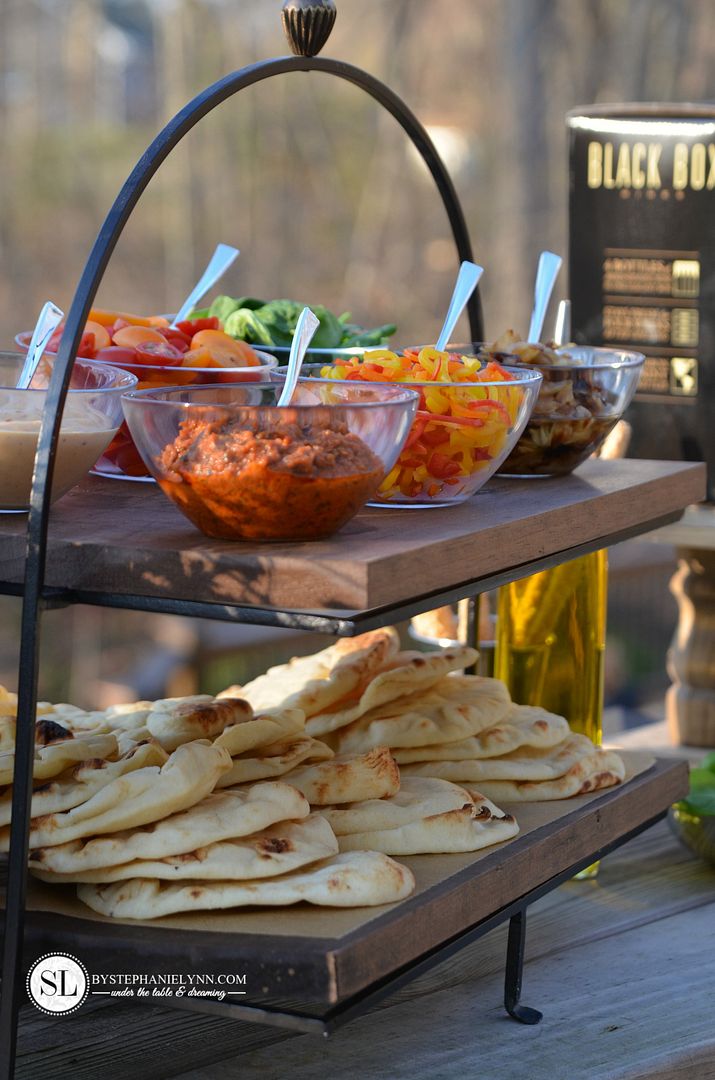 5.) No one likes to see a stressed out host so parties where you can prep in advance are ideal.  This is a great idea where all of the prep can be done in advance.  You can set up the pizza prep station, a great bar station and throw the pizzas on the grill when people have completed their creation. Link here. The link is set up as an ad but their styling is great for inspiration!
6.) Another DIY option link here.  You can prep a fun station and let your guests choose their own adventure.
7.) The ultimate BBQ is the pig roast. Link here. My dad has requested this for his 70 1/2 birthday party (actual day is in December) If anyone has tried this, let me know your tips! Would love to hear them before I attempt it myself.