Sharing some of my favorite kitchen items and brands today. These are the things I use often and usually keep on the counters.
I never knew how much I needed this until I had one. My step mom gave it to me and now I'm obsessed. Fresh room temperature spreadable butter all the time..amazing!
I bought this as a Christmas gift this year and totally forgot I had it. Christmas passed, I found it, so I kept it and I love it! I just keep it next to the stove for easy access.
I have a minor obsession with dish towels and have a whole drawer filled with them. I pick them up from William Sonoma, Anichini outlet in Quechee, VT, Farmhouse Pottery and really any time I see cute ones on sale.
Just bought these and can't wait to test them out!
I have a lot of different boards from Simon Pearce. I use them for cheese plates and appetizers.
They are all so beautiful I leave some out all the time!
I like to keep a lot of cooking items next to my stove, olive oil, ghee, salt, pepper, etc. To keep it organized and looking intentional, I keep everything on this raised marble plate.
I have a few of these as well and keep all the various utensils in them. Spatulas, wooden spoons, etc. I have also used them for flowers.
I have a whole Farmhouse pottery beehive crock filled with different shapes and sizes of wooden spoons. I use them for cooking and for serving dishes as well.
I have a million white serving bowls. I have a beautiful large salad one from this store in Cambridge. Everything here is beautiful, stop in if you are local! I have some glass cabinets and keep some on display.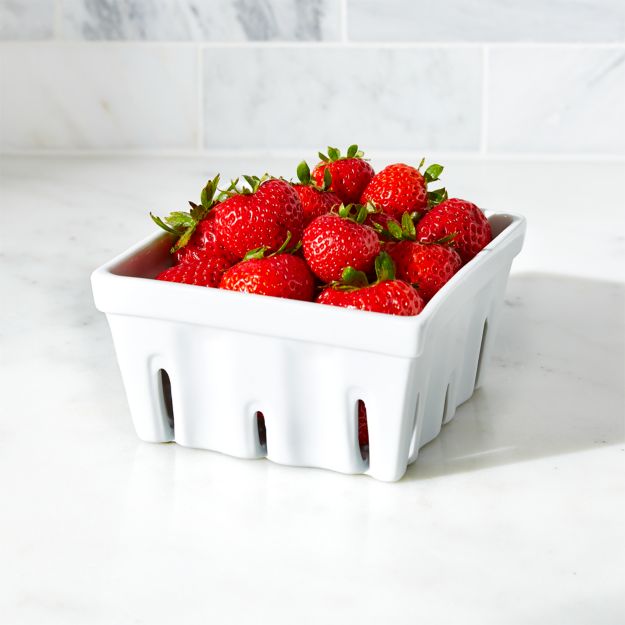 I bought a couple of these years ago and still use them every week. You can use them to rinse the fruit and then store them in the fridge. You can even use them to serve for casual breakfast/brunch or just keep them on the counter.
Ok, so I am slightly obsessed with Farmhouse Pottery. Everything they make is so clean, simple and beautiful.. and hand crafted! If you haven't been to their workshop in Quechee you need to go!
I have this one from William Sonoma and try to make a fresh treat each week. Sometimes something healthy like sweetened with dates banana muffins or something more decadent like double fudge brownies.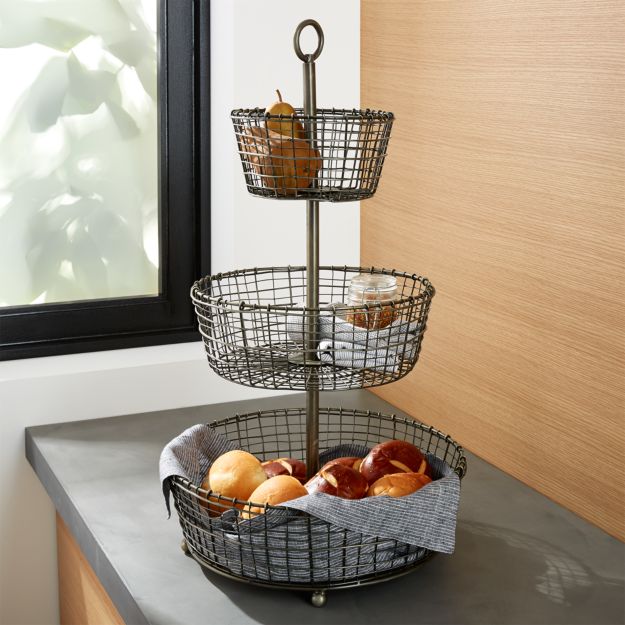 Mine is white from Farmhouse Pottery but it was a one off that I picked up. This one is similar. Keeps everything organized and in view so you are more likely to use things before they go bad.
What are your must-haves in the kitchen?
xoST